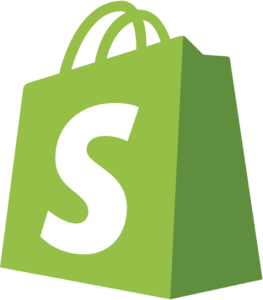 Built For Shopify
TrackShip was designed to integrate with Shopify and works behind the scenes with zero performance impact on your site.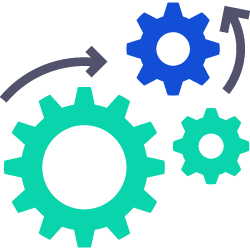 Quick & Easy Set up
In less than ten minutes you can set up TrackShip, drive repeat purchases sooner, and give customers the proactive real-time answers they crave.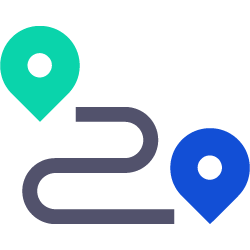 Shipment Tracking API
TrackShip Shipment Tracking API auto-tracks shipment and unifies tracking data across 740+ shipping providers and carriers around the globe.
Branded Tracking Experience in your Shopify Store
TrackShip auto-tracks your orders from shipping to delivery with 740+ shipping providers and carriers around the world. After you fulfill an order, TrackShip auto-tracks the shipments with the shipping provider API and updates your store whenever there is an update to the shipment status.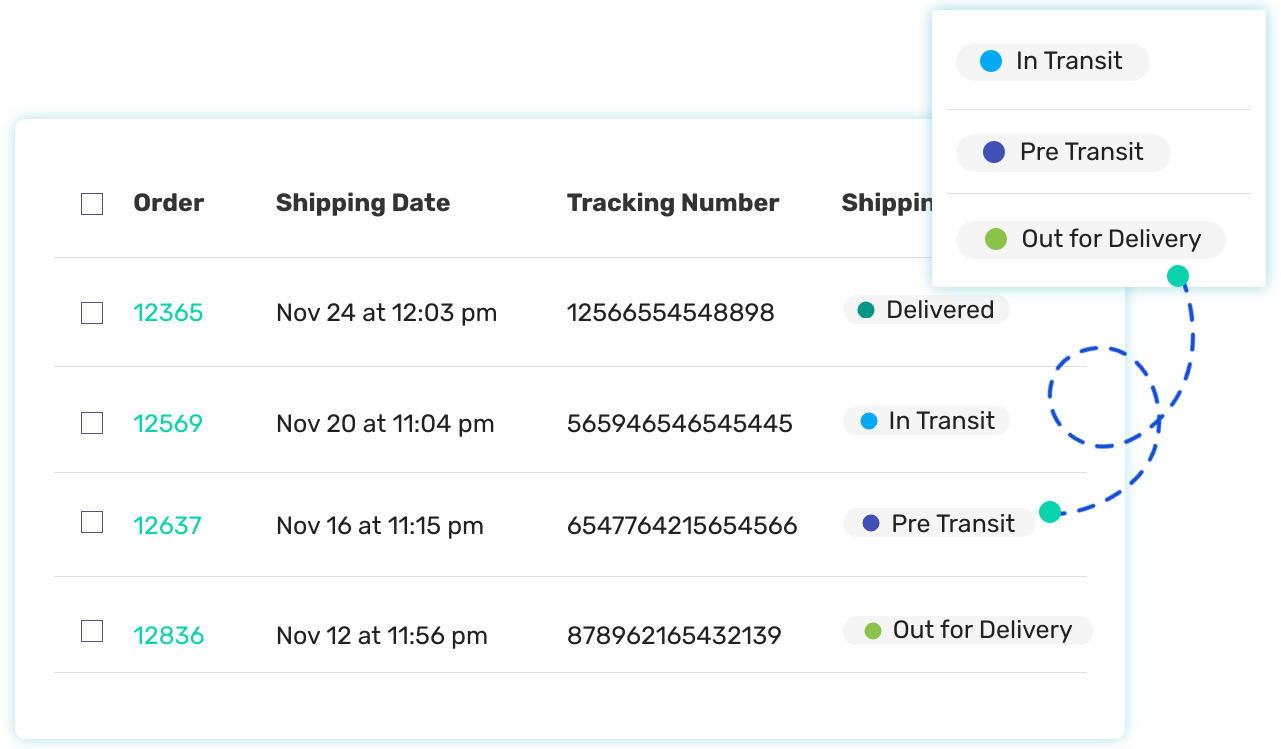 Take Control Of Your Post-Shipping Workflow
TrackShip updates your orders with any shipment status event and changes the order status to Delivered once the shipments are delivered to your customers. This also signals to you and your staff that the order is delivered and allows you to set up automated marketing campaigns based on the delivery date.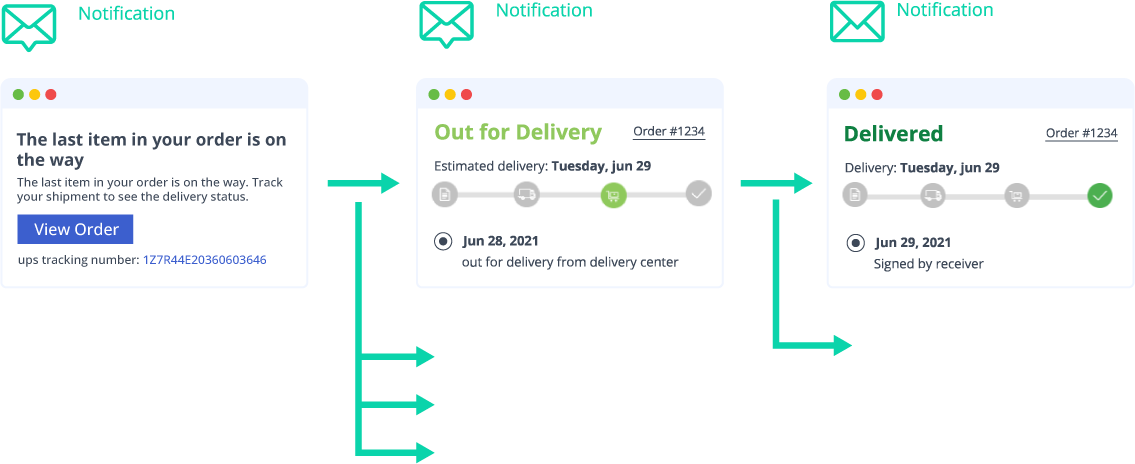 Great Support --> Better Customer Experience --> Repeat Purchases
Don't waste time jumping between different dashboards and carrier websites to keep track of your orders. Monitor your shipments inside the Shopify admin. The shipments dashboard displays the most updated shipment status for each order, so you and your staff can quickly address any issues as they arise with ease.
Keep Your Customers Happy and Informed
Your customers are binge-watching their tracking status. Give them the constant, detailed updates they're looking for! Send automatic Email and SMS updates based on the shipment status, e.g. in transit, out for delivery, delivered, or has an exception.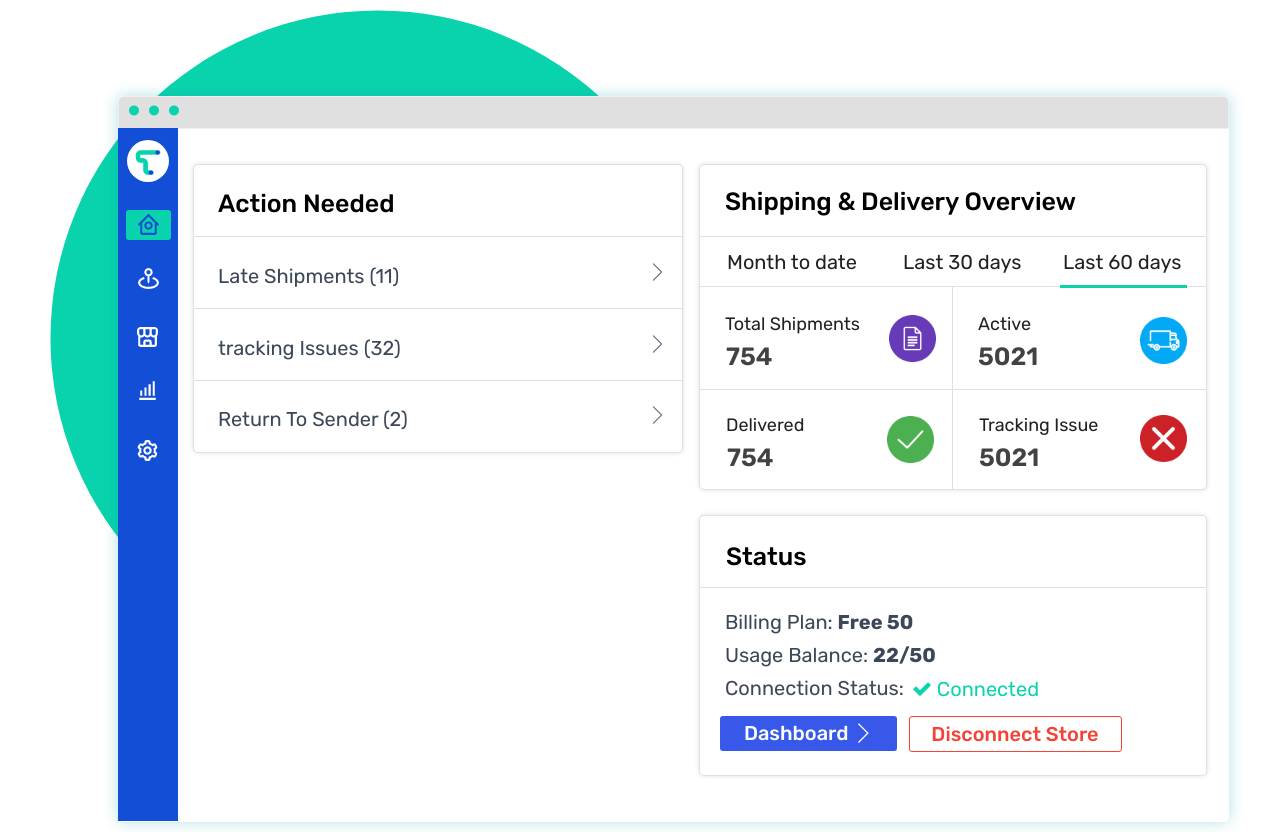 Shipments Dashboard
Increase customer satisfaction with proactive customer service. Monitor all your active shipments on the shipments dashboard, detect late shipments and dashboard and enable daily late shipment report by email and take action to avoid frustrated customers.
Branded Tracking Page
Keep your customers close: instead of sending them to the carrier's tracking page, TrackShip directs your customers to a branded tracking page on your store. Customize the tracking widget to fit your branding and add shipping information, upsells and more and engage your customers after shipping.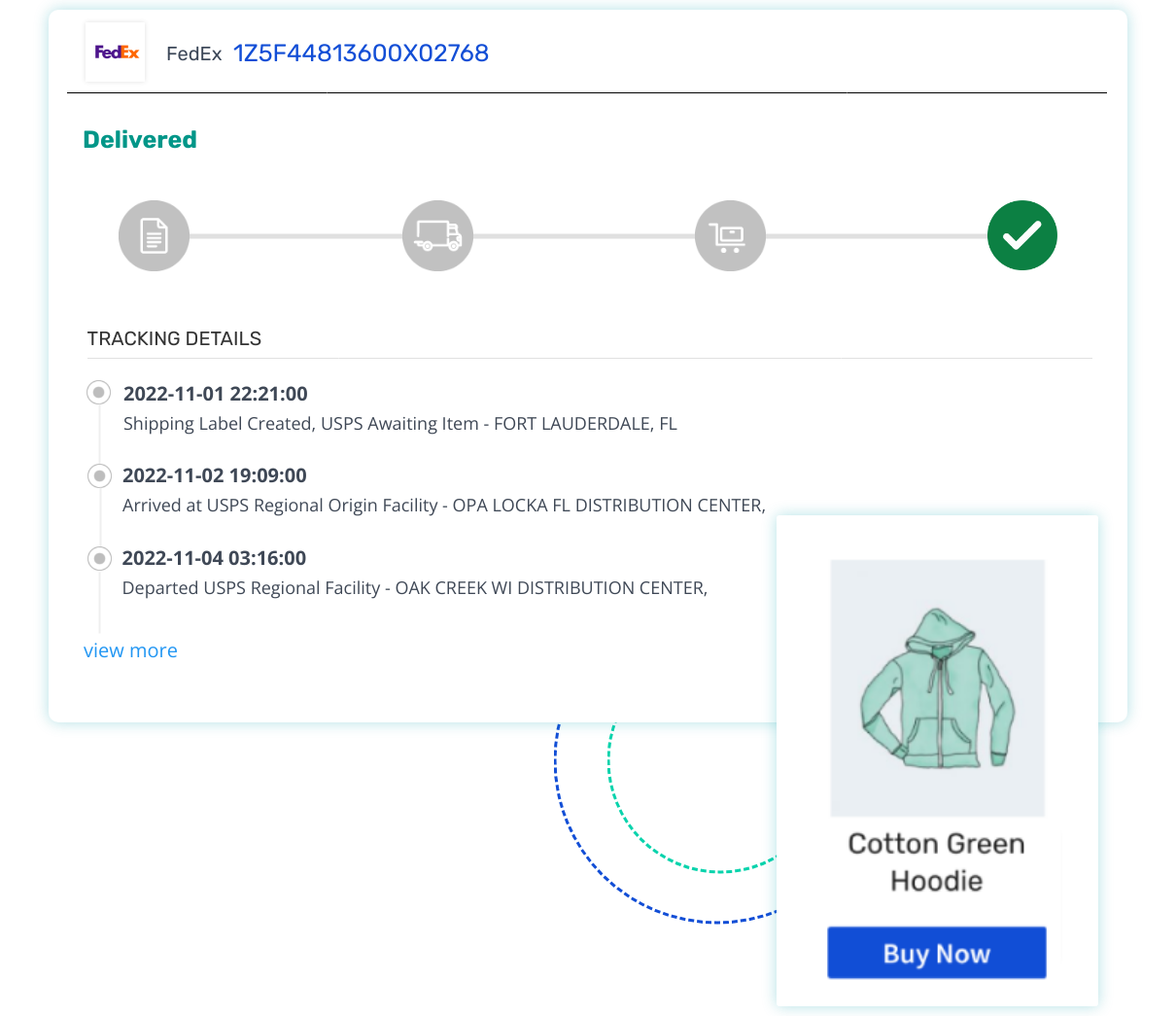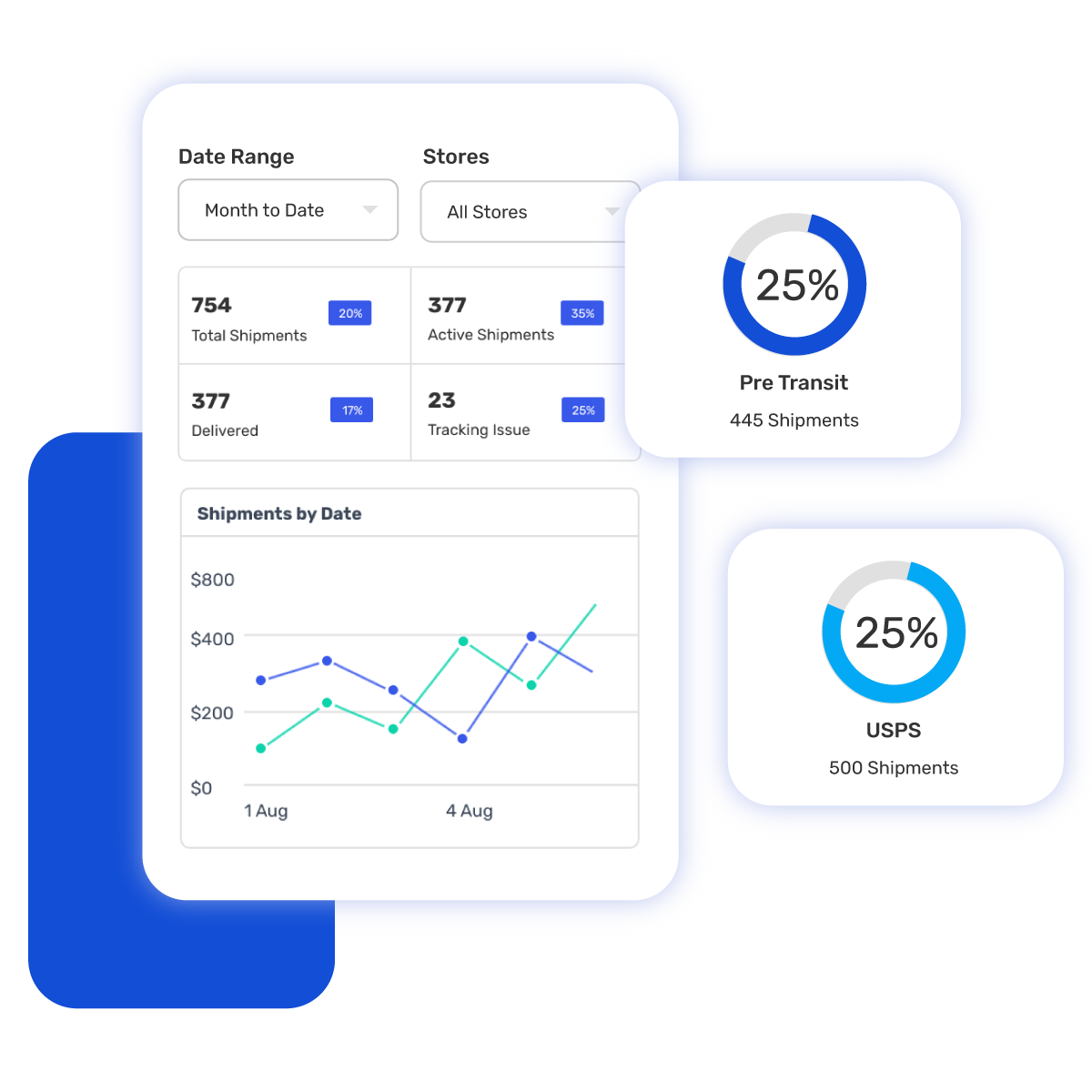 Shipping & delivery insights
Analyze shipping and delivery performance using tracking data straight from your store's dashboard. Use the shipping and delivery statistics generated from your tracking data, to report on progress and to identify any areas for improvement.
Ready to dive in?
Start your free trial today.